Clergy, Staff & Vestry
Clergy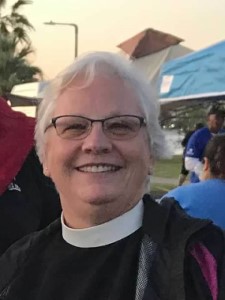 The Rev. Beverly Patterson, Priest-in-Charge
The Rev. Beverly Patterson joined Christ Episcopal Church, Gordonsville and Emmanuel Episcopal Church, Rapidan as Priest-in-Charge of the two congregations on November 26, 2020. Prior to coming to Virginia, she was the Canon Missioner of the Coastal Bend Partners in Ministry (four small churches in the Corpus Christ, TX area) for four years and before that was Rector at St. Andrew's by the Sea in Port Isabel, TX for five years.
She has a passion for community service and with her churches has been involved in food and clothing pantries, a community garden, Care Portal and CPS Rainbow Room, an ESL program and has done disaster recovery work after hurricane Harvey hit the Coastal Bend area. She is excited to be able to continue that community work in Orange and Culpeper counties, in Virginia.
She was actively involved in Christian Formation, Congregational Development, and Spiritual Development for those in "the Wisdom Years" in the Diocese of West Texas, where she is currently canonically resident.
She received a MDiv from The School of Theology, University of the South, Sewanee, TN and a B.S. in Human Behavior and Business from Amberton University, Garland, TX.
Prior to ordination she had a twenty-year career in Customer Financial Services working as both a trainer and a floor supervisor for Citicorp and MCI. She volunteered as both a Cub Scout and Girl Scout leader and taught and was director of Sunday School programs for many years.
She has three grown children and four grandchildren that all live in Texas. Her hobbies include music, genealogy, needlework, camping and hiking.
Staff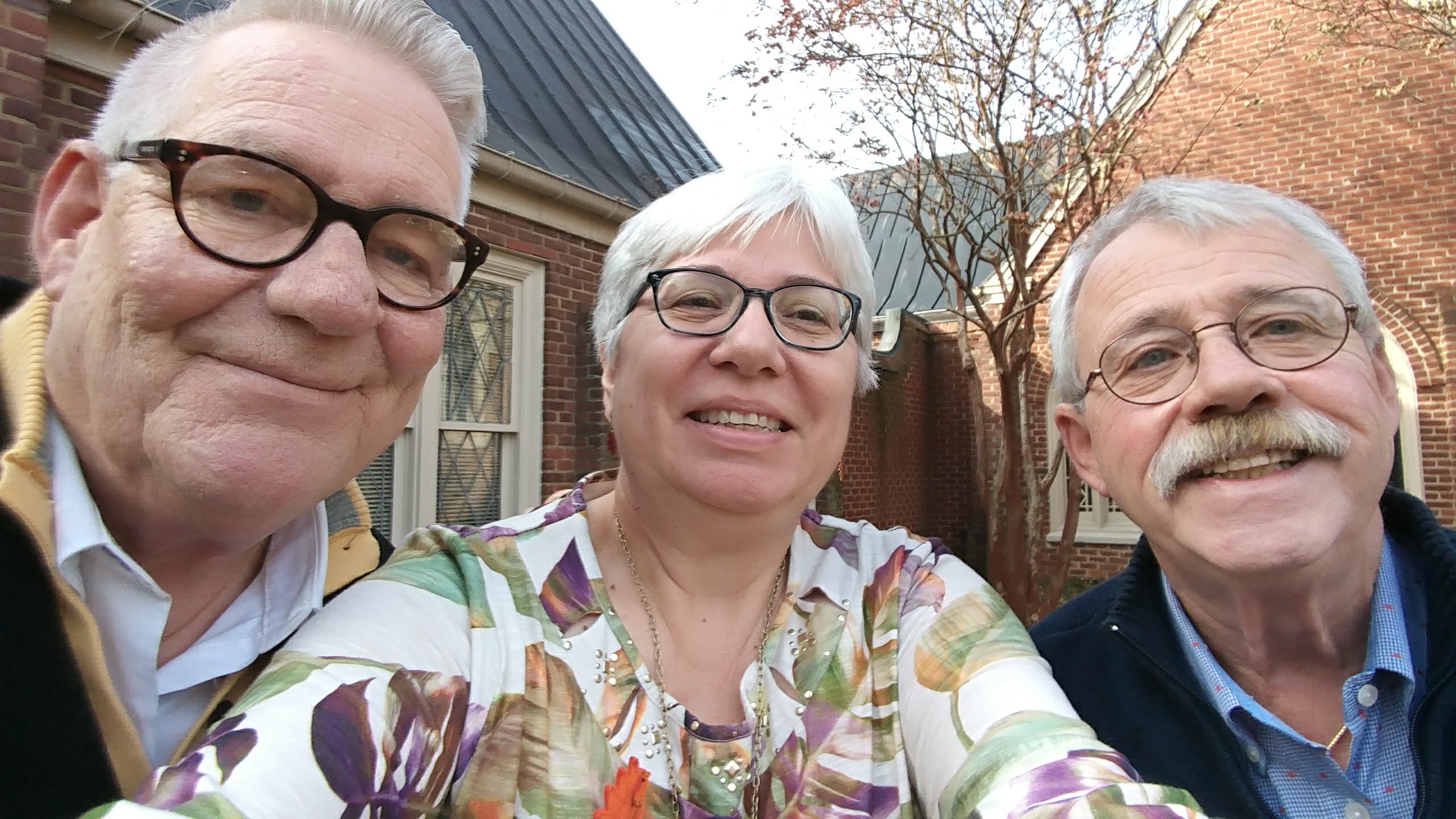 Cynthia F. Arnold, Parish Administrator
Cynthia Arnold served as Parish Administrator at Grace Church, Keswick for 21 years, Administrative Assistant at Orange Presbyterian Church for 2 years and has been the Financial Secretary for St. Thomas, Orange since 2013. She also does title searches in Orange and the surrounding counties.
Cynthia graduated from Longwood College in 1979. She taught elementary school for 6 years and then found her calling to church administration. She and her husband, Doug, have three children and one grandson.
She has volunteered for The Recording for the Blind and Dyslexic and Christian Emergency Council. She enjoys reading, movies, television, sewing, quilting, writing, gardening, traveling with her husband, Doug, and spending time with her children, grandchildren and pets.
Thomas E. May, Jr., Organist
Tom May has served as organist at Christ Church for three decades. A native of Gordonsville, Tom is administrator at The Village at Gordon House, which is an assisted living facility located in Gordonsville.
An accomplished musician, he is well known in the area. A fond memory is playing a Christmas concert at the famous Wanamaker Organ in Philadelphia. In addition to music, Tom is well known for his innovative work with flower arranging frequently conducting workshops in the art. He lends his talent in this area to Christ Church's magnificent Christmas and Easter decorations.
Benjamin C. Armistead, Choirmaster
Ben Armistead has been choirmaster at Christ Church for thirty years. A graduate of Samford University in Birmingham, Alabama, Ben sang with that school's famed a cappella choir. He was also active in student government serving as president of the student body.
Ben enjoys reading and spoiling his dog and cat. He has served several terms on the Christ Church vestry.
Sharon L. Chapman, Sexton
The Vestry
Class of 2022: William M. Carr, Senior Warden, Jo-Anne McCausland, Carolyn W. Smith, J. Nelson Tucker

Class of 2023: Benjamin C. Armistead, Margaret T. Hill
Class of 2024: Kevin Cordray, Junior Warden, Shepherd Parrish
Treasurer: Pauline Vismer
Registrar: Betty Loving
Parish Trustees
N. Franklin Fitzhugh, Jr., Greta Shaw, Claudia Shiflett